The Cruse Family of Clovelly, Devon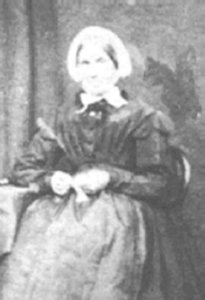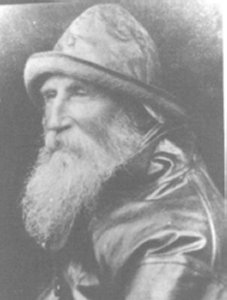 Elizabeth Hickling (1807-1886) .......Thomas Cruse ( 1849-1822)
The Cruse Family of Clovelly, Devon, can be traced back without a break to Richard Cruse baptised in Morwenstow, Cornwall, in 1628, the son of Richard and Honor Cruse. The first Cruse in Clovelly, William (jnr.) married Margaret Dennis in Clovelly on 23rd November 1793, and from them are descended two main branches of the family.
William and Margaret's son, Richard (1802-1860) married Elizabeth Hickling, born in Teigh, Rutland, who came to Clovelly with the Kingsleigh family, as she was nursemaid to the young Charles Kinsleigh, later the novelist.
Cruse's have always been associated with the sea, and several were merchant seamen in the 19th century. In particular Thomas Cruse (1849-1922), who was for several years a stalwart member of the Clovelly Lifeboat crew, as was his son Richard (1880-1970). Two brothers of Richard, James and Thomas, were lost at sea in 1917 when their ship was torpedoed and sank off Lands End.
The other main branch descending from Thomas and Margaret Cruse set up in business as local butchers, and descendants of theirs still carry on the trade.
Thomas Cruse, the lifeboatman, married Catherine Howard, a member of a large family living in Clovelly and nearby Hartland, whose roots can be traced back to the marriage in 1744 of William Howard and Honour Prust, the Prust's at one time being comparatively wealthy land-owners in Hartland.
Other families associated with the Cruse's are the Tucker family from Welcombe, part of Hartland, and the Yard(e) family from Somerset.
Click here to download the list, in the form of a .pdf file.
If you find any links, please e-mail me.

Back to The Eight Families