The Prince Family of Clovelly
A full history of the Prince family in Clovelly can be found elsewhere on this Web Site.
The Paddon and Passmore Families in North Devon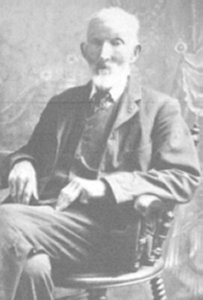 Richard Paddon (1839-1922)
Annie Passmore Paddon (1861-1948) married William Burman Prince in 1887 at Clovelly. Annie's father was Richard Paddon (1839-1922). The Paddon name is quite common in North Devon, and Annie's ancestry has been traced back to Samuel Paddon and Grace Tawton, who married at Frithelstock in 1723. Succeeding generations lived in Langtree, Parkham and Portledge, where Annie was born.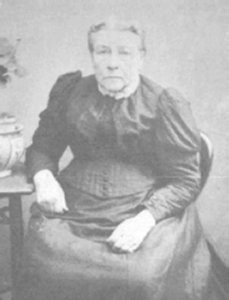 Mary Passmore (1837-1914)
Passmore is again a common name in North Devon, and Annie's ancestry in this family has been taken back with some certainty to William Passmore and Sussanna Hisset who married at Buckland Brewer in 1695. This particular line resided mainly in that village, although some can be found in Parkham. Names associated with the family include Margaret Pierce, who married Richard Passmore in 1759.
This list contains most of the names in my wife's Prince pedigree. The location in which the family is mainly found is Clovelly in North Devon. The Passmore and Paddon family were mainly from Parkham.
Click here to download the list, in the form of an .rtf file.
If you find any links, please e-mail me.

Back to The Eight Families