The Yard(e) Family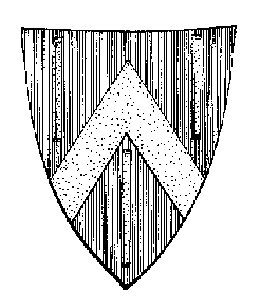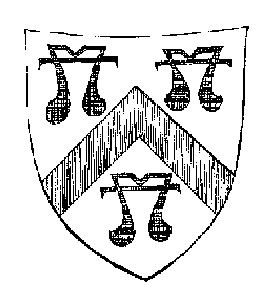 The Arms of Yarde of Yard, and Yard of Bradley
The Yard family appears to have originated in the parish of Marlborough, in South Devon, where they lived at Yard Farm, which still exists. The family settled in the area at around the time of the Norman Conquest. William Atyard was resident there in the late 12th Century. A descendant, Roger Yarde, married Elizonta Bussel, and through her the family inherited Bradley manor, near Newton Abbot, Devon, now owned by the National Trust.
Perhaps the best known and wealthiest Yarde was Richard (1335-1467) who was High Sheriff of Devon in 1442. The Bradley estate passed through successive generations to Thomas Yarde in 1543. Thomas had a brother, John, and his descendants moved first to Clyst Honiton, to the east of Exeter, and subsequently into Somerset, where this branch of the family became firmly established in the Staple Fitzpaine and Curland area.
The Yard(e)s of Somerset grew in number, and by the early part of the 19th Century were involved in many trades, mainly to do with the land. Several were agricultural labourers, but other recorded occupations include thatcher and cordwainer. Many of the wives were glove makers.
The Yard(e) family now has branches world wide, but research tends to indicate that all are descended from the original Atyards of South Devon.
This list contains most of the names in my wife's Yard pedigree. The locations in which the family is mainly found include Curland and Staple Fitzpaine in Somerset. Other main families include Cousins, Hake and Pinney.
Click here to download the list, in the form of an .rtf file.
If you find any links, please e-mail me.

Back to The Eight Families