Alan J Brown's Web Site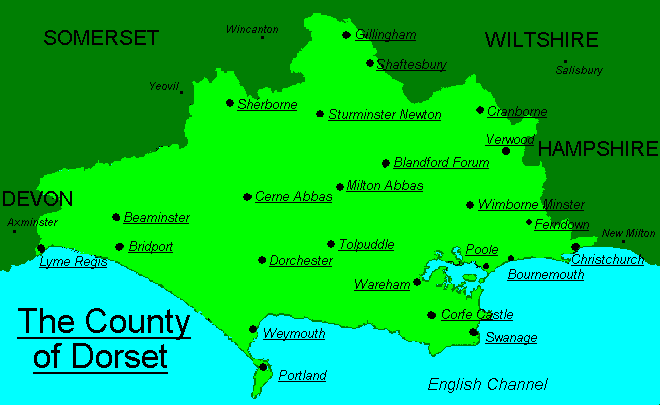 This is my county, Dorset on the south coast of England. I was born here and have lived here all my life. I became interested in researching my own and my wife's Family Histories in 1987, and am using this Web Site to make the results of that research available to anyone that might be interested.
In particular I have researched the counties of Devon, Somerset, Northumberland, Durham, and of course Dorset. My investigations have also taken me into North Yorkshire, Essex and Rutland.
Please click here to link to my other Web Site which has a collection of old and new pictures of the village of Charminster, near Dorchester.
What's on this Web Site?
If you find something of interest on these pages, or think you may have a family link, please e-mail me.
Note: Several of the links in my Web Site lead to other locations on the Internet. These will open in a new page or tab in your browser. To return to this Web Site just close the new window or tab.
---
All content © Alan J Brown
Contact e-mail web@ajbrown.me.uk