The Royal Air Force 1936 - 1941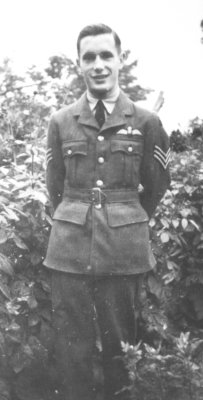 Harold Charles Orchard
26th December 1916 - 5th February 1941
"The Few"
The gratitude of every home in our island, in our Empire and indeed throughout the world, except in the abodes of the guilty, goes out to the British airmen, who, undaunted by odds, unwearied in their constant challenge and mortal danger are turning the tide of war by their prowess and by their devotion. Never in the field of human conflict was so much owed by so many to so few.
Winston Churchill, 20th August 1940
Harold Orchard, my mother's brother, was one of Churchill's "Few", the Battle of Britain Fighter Pilots. He joined the RAF in 1936 and trained as a flight mechanic, but started learning to fly just before war broke out. He subsequently joined 65 Squadron, flying Spitfires, and was actively involved in the Battle of Britain until the Squadron moved north in September 1940.
His story is told here.
Part 1 - The Aircraftsman
Part 2 - The Fighter Pilot
A list of sources and references used in my research is also included.
All narrative © Alan J Brown unless indicated otherwise