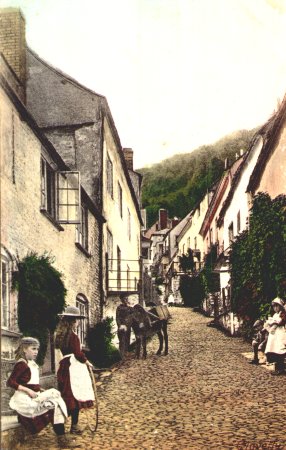 My wife's paternal family descend from Richard Prince who arrived in Clovelly, in North Devon, in 1780. The family remained associated with the village until the 1990s.
Their story is divided into five chapters, each corresponding to one generation, ending with my wife's grandfather. I have not included the three living generations in order to protect the innocent!
The dates are those mainly covered in the chapter.
This Web Site also includes a full pedigree of the Prince family.
There is a page of information and references to Clovelly on the Genuki Web Site, and a narrative of the Randell Family from Clovelly, who preceded the Princes, also on line.
All text and illustrations © Alan J Brown